The Ultimate Corporate Gift Ideas Guide – 2020 Full Edition
When it comes to the best corporate gifting, Naazme has got you covered. From unique designs to handy pieces of equipment, we have everything for your beloved employees and clients. So, below is the list of ultimate corporate gift ideas guide:
There would not be an employee who does not need to want a power bank. This handy little device will charge their gadgets on the go, with the added benefit of more than one port offering multiple devices to be charged at once, so that they never have to worry about losing power again. You can also opt for a part of a solar-powered version to wow the environment as well as your employee. They can even charge in the car on the way to work. If that does not say 'perfect gift,' then what does?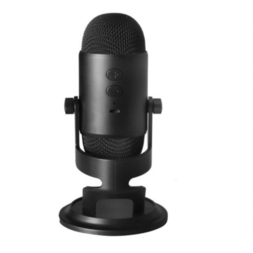 Company logos look fantastic printed on color speakers. Waterproof Bluetooth speakers are perfect gifts for those traveling or taking part in outdoor activities, or a wooden version can impress the creative designers. You even have the option of a strap for easy portability. Having a stylish outlet for your music is brilliant for any busy worker.
Customized business card holders that display your logo are great additions to any employee's networking. These items look great a top any work desk, and any employee will appreciate being able to display essential business cards in their own snazzy holder.
Aromatherapy Candles
There will never be a time when a candle is not a great gift, especially at the time of the holiday season. Customized scented tea light will even add a relaxing statement to any employee holiday and make them feel appreciated while they de-stress.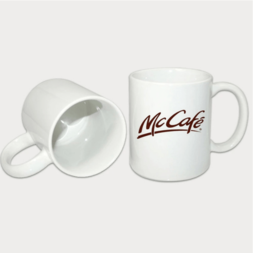 Coffee as a source of energy must be maintained, and your employee will appreciate any personalized gift, which makes this easier! A ceramic coffee mug is office-friendly as well as a great logo emblazed editions to the home, there is not any employee who would not enjoy taking a sip from one of these.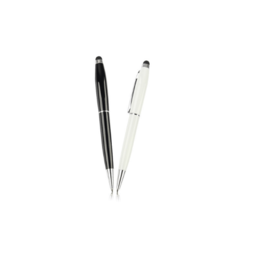 For the note taker, we all know and love a personalized metal pen is a truly practical piece of gift-giving. For technology lovers, you can even personalize a stylus pen, ready for any task. This thoughtful gift is ready for anyone who loves to write – and who does not always need a pen?
Headphones are a must-have piece of equipment, especially for the employees who may have a long commute and customizable ones are even better! Personalized headphones that are retractable could be given as a holiday gift to businesses that employ athletes or who have an active community, who will appreciate the ability to store them virtually anywhere. The holiday has never sounded better.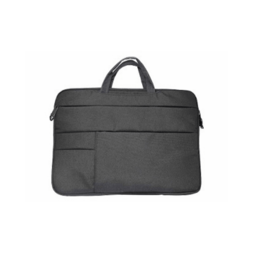 A bag is one of the most helpful gifts in which you can provide a busy employee. Personalize a laptop backpack the sleek design with your logo, and give your employee a gift which they can display proudly while carrying their tablets, laptops, or other pieces of important tech. The leather design will never go out of fashion.
A Phone Stand
A gift of convenience is the most appreciated. Your employees can now better support their phones, either at home or at the work desk, with a personalized cell phone stand. This item looks great and works anywhere!
For any employee in the business of carrying a lot of documents, and taking notes, personalized notepads, or customized leather portfolios, can add a touch of style to any piece of paper. Traveling to meetings and conferences will suddenly be more stylish with this great gift, and your employees will be able to show off your business brand every time!
The Customized Chocolate Tin
For those who love chocolates, a branded canister tin filled with sweet treats can be the perfect choice for the holidays. Treat your best clients to decisions Hershey kisses in a handy customized container, which can also be used as a storage item later for those busy desks.
Because water is life! Every client will make use of a water bottle, especially a stylish, customized one. With a wide range of bold shades and handy clip attachments, keep your clients hydrated and happy this holiday season.
A Customized Photo Frame
Clients now have the option to display their favorite snap from the holiday party season! Let them capture the moment by providing a personalized frame for any shot important to them, which they can treasure forever while honouring your business connection.
This personalized pen cup will never go out of fashion. It can be filed with rulers, pen, clips, and some other important desk supplies, meaning your client will always feel grateful for your branded addition to their work life, displayed in any color or unique brand design.
A Beautiful Christmas Ornament
Holiday ornaments are timeless classics, and a great way to show appreciation. Offering the perfect space to promote your logo, these Shatter Resistant Flat Star Ornaments are perfect for any office or home tree.
A Chroma Glass Award
This year is a time to look back and appreciate hard work. Many year-end traditions include functions and awards, and this gift is the perfect chance to show appreciation for a hard worker. A great addition to any home or desk, the Small Chrome Glass Award is made to be displayed proudly, complete with Aluminium stand ready for any mounting position to better show off the engraved, heartfelt message.
Pint Glasses
This holiday season is many great opportunities for sharing drinks, which includes home-based celebrations and parties. What better way to enjoy the merriment than with a personalized pint glass, ready for any bubbling beverage. Make a toast to success even more special with a branded glass. You could even use it as an alternative to a traditional glass award for valued team members!
Basket of Brownies and Cookies
Food gift baskets are not always the first choices that spring to mind for the promotional gift-giving, but the holidays are the perfect times to share the gourmet food. The Cookies and Brownies Basket is a tasty treat for any hard working professional.
Simple Gift Card in a Unique Holder
Gits card is a great holiday gift option, and you can even include an attractive personalize business card holder or desk accessory suitable for any client. Networking will be made easier when your client has a unique accessory to display their information.
Luxury Blankets
Never has warmth and comfort been more important than at the time of those cold holiday months, which is why a Plush luxury blanket is a perfect gift. Enhance your brand presence with a cozy option anyone would appreciate.
Festive Nut Tin
Snack always makes great gifts at the time of holidays, and a personalized nut tin is a festive way to say than to your clients. The tin is even reusable, which means that clients can store personal items afterward. Add a ribbon tied around for an extra festive look!
Retro Lunch Box
Perfect for those clients who are constantly on the go, a durable lunch box is exactly what they need for a busy day. You could even fill up your customized lunch box with seasonal treats to get them through a hectic holiday schedule. These tin lunch boxes will have your client feeling like a kid again!
Sleek and sassy is the only way to describe this keychain. Presents very nicely in a gift box and is very functional. Engraves beautifully on the top.
Food Gift Baskets Are Always Appreciated
Edible arrangements are always enjoyed, but bigger is better when it comes to giving efforts for clients! You want it to be extravagant and over the top to make sure that they will remember you as the person who goes above and beyond to show your appreciation. By giving them a spectacular gift, they will be more motivated to do better business to see what kind of gift they will get the next time. This incredible gift basket comes with all kinds of sweet, salty, savoury, and gourmet treats they will be snacking on for the next week or two. Such a luxurious gift is an ideal holiday gift, but it is also a great milestone gift when your company or your partner company accomplishes something special.
By giving out t-shirts, you establish a reward system which the employees can look forward too. It is a common notion that apart from monetary benefits, the gifts that employees receive help to create a bond between them and the organization, and therefore, a highly engaged and motivated workforce.
A motivated employee is far more productive and will go the extra mile to achieve organizational goals. All this, with just a custom t-shirt! Sounds like a sweet deal, eh?
To execute a brand awareness campaign successfully, you have to hire a brand-building expert, a team of well trained professionals, and then have to put some more money for the costs which are involved in getting the ball rolling, among others.
Simply gift your employee's custom t-shirts with your company's logo emblazoned on them, you have got yourself a mobile brand awareness medium!
And don't forget word of mouth, that old, but effective way to spread awareness of your brand. Your employee's family, friends, or relatives might see his/her wearing a t-shirt. It might even impress them enough to want to work with you, consider doing business with you, or simply buy your product/service.
Promotional Flash Drive has become the choice of many corporate companies. It is true that there is a wide range of functional promotional items: practically any object can be easily turned into marketing and advertising tool like USB Flash Drive is the most popular product now in Dubai. USB is the most essential for everyone because a computer has become a crucial part of our daily lives, and this is the main reason why everybody is glad to receive a promotional USB Flash Drive. Promotional Flash Drives can be given out with loaded data like company profile product catalogue, services. Or even a business meeting. If you prefer, they can be sent as corporate gifting to business partners and to the clients with the company logo digitally printed with innovative packaging.
Custom promotional USB Flash Drive is not only a giveaway but also a highly appreciated one, frequently used and kept within the sight and range of your customers. Of course, it might be a little costlier than many other promotional products, but you can consider it a long term investment. There is no configuration and have no moving parts. Due to these features, a person is likely to use your promotional drive for a long time to come, thus spreading the word about your products and services, and business in the office, or wherever she or he might go because he/she carries your brand. This convenient item can store all types of documents which include the audio and video files to graphics, images, Company Profile, Product Details, Product presentations, text files or any other stuff.
In Conclusion
Naazme offers an exciting selection for the corporate gifts this season, whether included in corporate gifting or general gift-giving. There is always something great to choose from for every kind of person, whether it is a tech loving computer whizz, a busy computer, and traveller with a lot of important items to carry or someone just looking for a stylish mug as an addition to their desk.
Whatever will be your requirement; Naazme can fulfil your gifting list and offer some truly unique items. This will both promote your brand and remind your clients and employees that they are appreciated and that your business relationship is special, whatever time of the year. For any gifting purpose just visit Naazme.com or mail us at hello@naazme.com.