What is corporate gifting and its benefits?
The term Corporate Gift or corporate gifting has been in existence for a long time.
Corporate gifting is generally a valuable item offered by the employer to their employees without any obligation as a token of appreciation or goodwill. Most large firms and organizations have policies for giving business gifts to their employees.
Why corporate gifts are important:
Corporate gifting is a vital practice for modern businesses. It helps you in maintaining a healthy work culture. Apart from that, corporate gifting offers you a bunch of other advantages:
•
Instill confidence

When you reward your employees with corporate gifts, it instills confidence in them. A good quality gift will impress the recipient. For example, if you are giving a high-quality corporate gift as an employee incentive, then it will enhance healthy competition in your employees. And when one receives a high-quality corporate gift, it will help you in enhancing the relationship with them.
•
Strengthen relationships

Whether you give the corporate gifts to your employees or high-level clients, the gifts will only strengthen your relationships with them. It will help you in landing a great impression on the recipient. It will also enhance the image of your company. The reputation of your company is a major intangible asset. The simple act of handling out corporate gifts will help you in improving the same. It can help you in making good people stay with your company.
•
Show that you care

If your employees begin to feel as if you don't care about them, it will create a lot of negativity. Giving corporate gifts will show your employees and clients that you care about them. When they now that your organization cares about them, it goes a long way in establishing trust and loyalty.

Your employee will work with more zeal. And your client will like your company even more. The above reasons are sufficient for anyone to opt for corporate gifting.
•
Generate More Leads

But distributing your company logo, name, and contact details on the corporate gifts, you increase awareness, interest, and curiosity in your business. You can use gifts as an incentive to capture email addresses or sign up for free trials. Customers are much more receptive to a company that gives them free gifts.
•
Generate More Referrals

Your customers are very useful in generating new leads. By asking them to offer referrals, you can capitalize upon their vast connections. You can use promotional products to encourage lead generation. Offer them as an incentive to gain these referrals.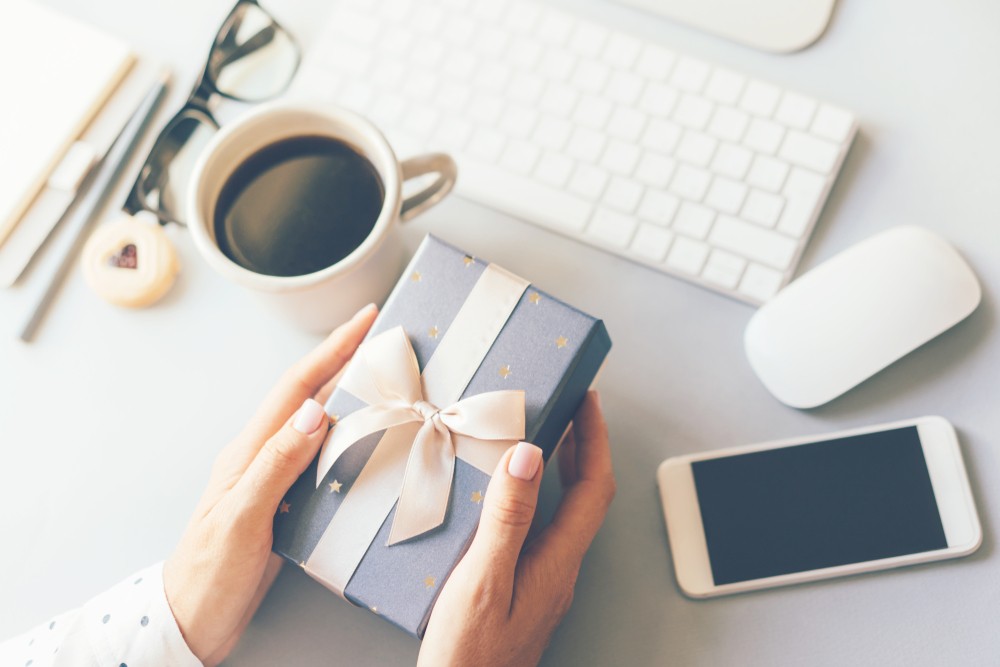 •
Develop Employee Relations

By giving gifts to your staff, you can improve the attitudes of your employees. By rewarding them for good work with company-branded gifts, it reminds them of how valued they are to the company. It motivates staff to win these awards and increase production. You can also reinforce a company's ethos or slogan via repetition on promotional products.
•
Improve Customer Image And Perception

By receiving a gift, you develop a positive perception of the giver. The idea of giving is associated with goodwill. By giving corporate gifts to your stakeholders and prospective clients, you improve your company image and increase positive perceptions.
•
Raise Your Brand's Awareness

Using promotional material as corporate gifts quite literally puts your name out there. By distributing gifts with your business name, logo, and contact information, you are spreading awareness of your company. By receiving something free from your company, they associate with the gift and, in turn, your company positively.
DO's and DON'Ts of Corporate Gift Giving
RULE 1: DO PERSONALISE YOUR GIFTS
A personalized gift speaks volumes about the gift giver and creates a lasting impact on the mind of the receiver. It ascertains a connection and celebrates the bond. Impersonal gifts, on the other hand, eventually end up in the trash can.
But personalization does not mean you have to go out of your way to understand their likes and dislikes. In fact, that might very well be taken as inappropriate.
A dash of personal touch will do just fine.
A handwritten note by the employer attached to the corporate gifting items that fail to work. There are lots of people loving gifts that have their names engraved on it.
RULE 2: DO NOT INSERT PROMOTIONS
The whole motive behind the corporate gifting ideas is thanking your employees and offering a caring gesture. Do not end up making it a promotional act.
You are putting your efforts and money into creating a meaningful corporate gifting solution; so naturally, you might want to add your company name and logo on it. While a small company logo hidden somewhere might not do much harm, but it would be better if you stay away from making your gift a marketing piece.
If you are able to offer a meaningful gift to your employees, they will remember you regardless. And if the gift is useless, it is better if they don't.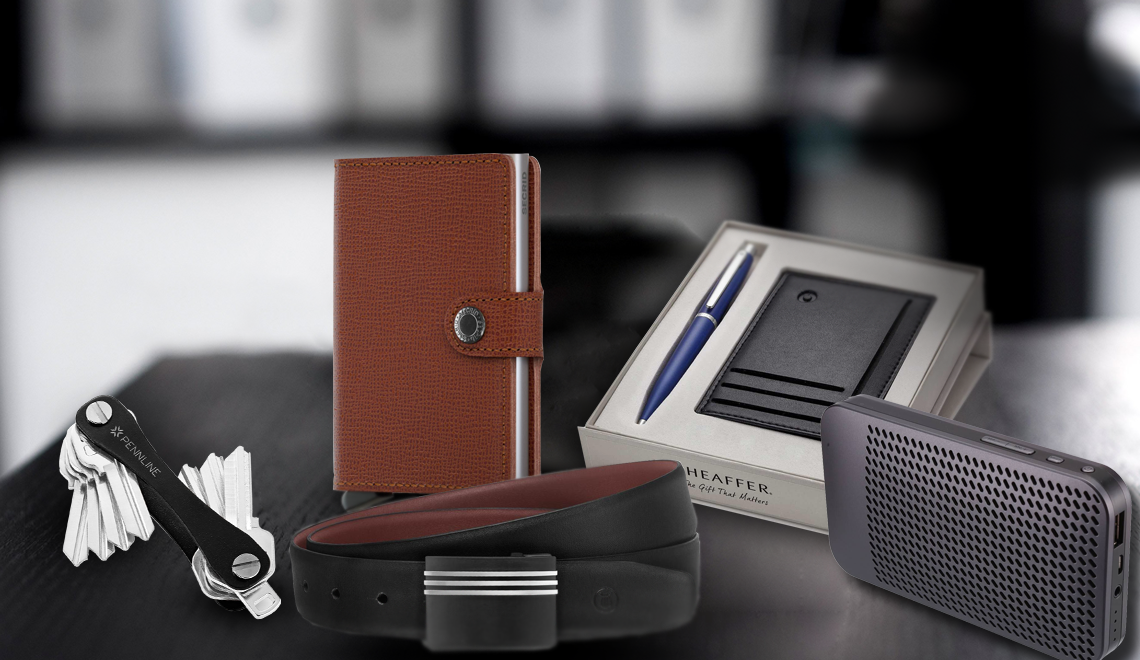 RULE 3: DO NOT COMPROMISE ON THE QUALITY
Once you start planning the corporate gifts, the first thing to do is to decide on a budget.
While having a good budget is always great, but even if you don't, there are a lot of great corporate gift options that you can opt from without breaking the bank.
Give only the best that comes within your budget. Having a limited budget is still okay, but compromising on the quality is just not. The gift you are giving to your employees directly impacts the reputation of your company. Spend wisely, but do not be cheap.
RULE 4: BE APPROPRIATE
The reason why corporate gift giving is difficult than personal gift giving is because it comes with a lot of guidelines. You want to customize gifts and be innovative, but the gift has to be appropriate in the business environment.
There are a lot of things that can go wrong while giving a gift at the office. You don't want to be too funny, too casual, or too personal, to name a few.
Also, be extra careful that your gift is not seen as a tribe. Whenever you are in a dilemma, use your own judgment. Ask yourself what would be the impression of the gift giver if you have had received the same gift and act accordingly.